Favoured by artists, athletes and everyone in-between - the trucker hats are wearable wherever life takes you. As at home on the beach as it is on the street, this adjustable and easy-wearing style comes complete with a laid-back look and feel that works in environments around the world.

Description
Front panel: 100% cotton twill

Mid and back panels: 100% polyester mesh

5-panel

Adjustable snapback closure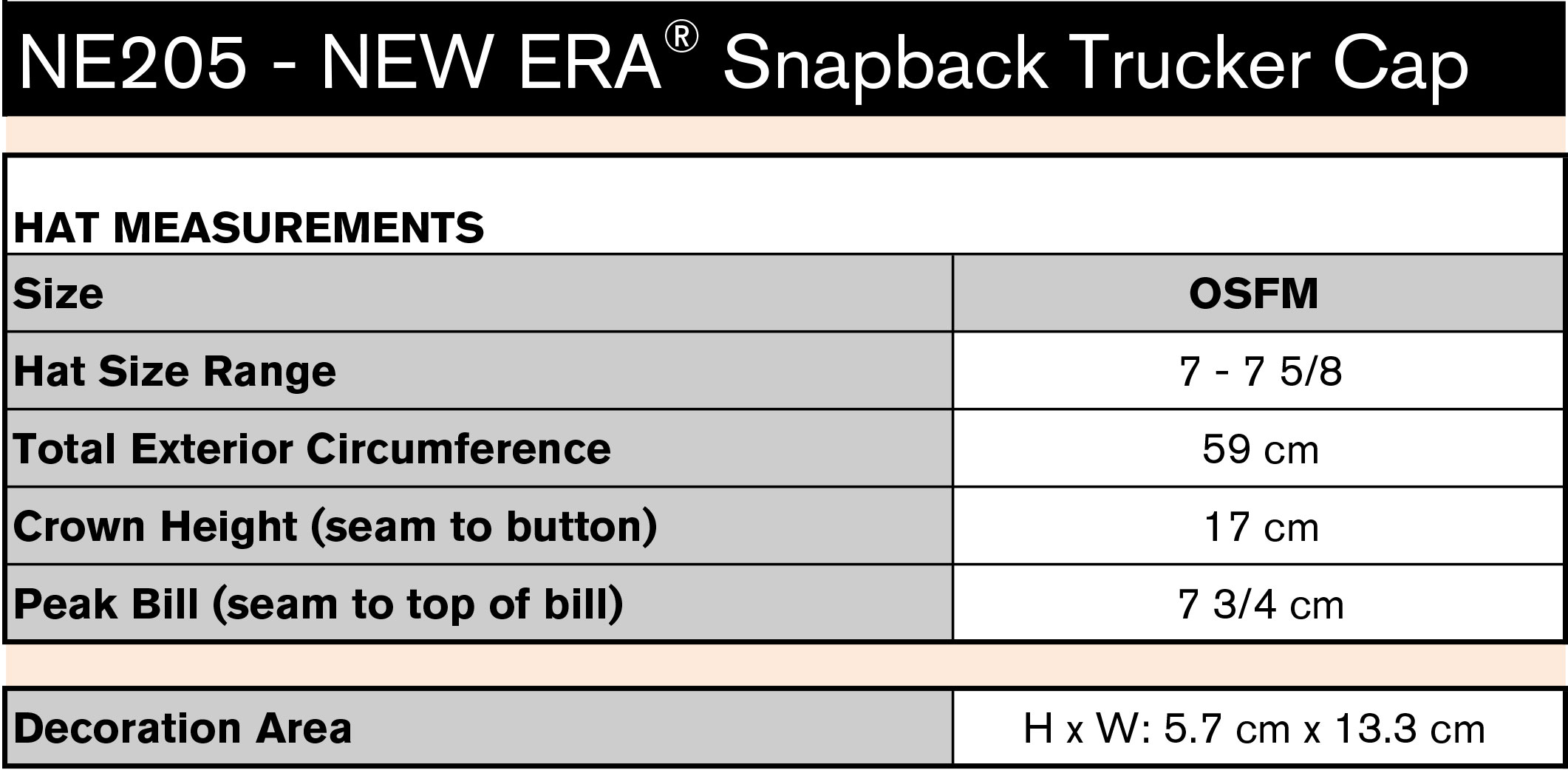 Clasp
Snapback
Profile
Mid Profile
Structure
Structured
Brim
Curved
More from this brand!
New Era
Our printing service is also pleased to carry New Era hats. If you have ever wanted to customize your own ballcap or athletic wear, we can make the process easier with our online customization tool.
New Era is a well-known company with over 500 licenses in its portfolio. We are proud to offer New Era hats to our customers. Official ballcap of MLB, New Era is a trusted brand for all your headwear needs. With our online customization tool, you can make your New Era Our custom printing capabilities are second to none. With hundreds of designs and colors to choose from, you'll be able to design a garment that's both more personalized and distinctive. Any product may be personalized with your name and number for a truly unique appearance.
Browse our selection of New Era hats and make your wardrobe more unique. New Era hats, shirts, and more - all customizable with our online tool. Add a little bit of yourself to your New Era hats today!
New Era hats are a great option if you are looking for a high-quality gift for a birthday, special occasion, or just to show your support for a favorite team. We can make it easy to import your own logos, text, fonts and other features that will help you to create a look that is highly unique.
All of our NewEra hats ships all over Canada and United States so that you can get the perfect New Era gear no matter where you are. New Era is a global company with a rich history and a bright future - and we're proud to offer their products to our customers. Check out the massive number of New Era products we have today!